A little history:
RAVeL is an autonomous network of slow ways reallocated in cycle an pedestrian paths, an excellent family trip!
Built in several sections, the 150 HOUYET-ROCHEFORT (Jemelle) line was inaugurated several times between 15/09/1880 and 01/01/1984. In 1959 (Houyet-Hour) and in 1979 (Hour-Jemelle), were the two segments of the line permanently closed. In 1985, the line was bought by the Road Fund.
According to an agreement binding the municipality and the Road Fund, the first rehabilitation works began in 1992. A second youth was given to this railway.
The RAVeL network was born.
Departure from Houyet to Rochefort: from the bridge, near the departure of the kayaks, Rue de la Station.
RAVeL map available free of charge at the reception office.
Charge station for electric bikes available in front of the reception office.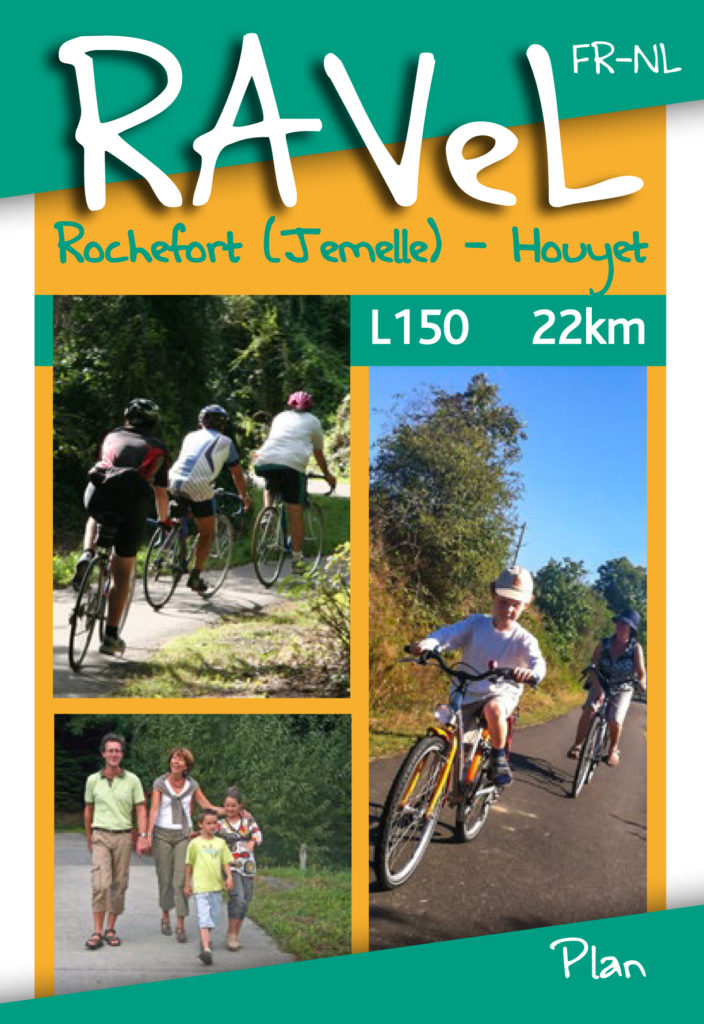 More information