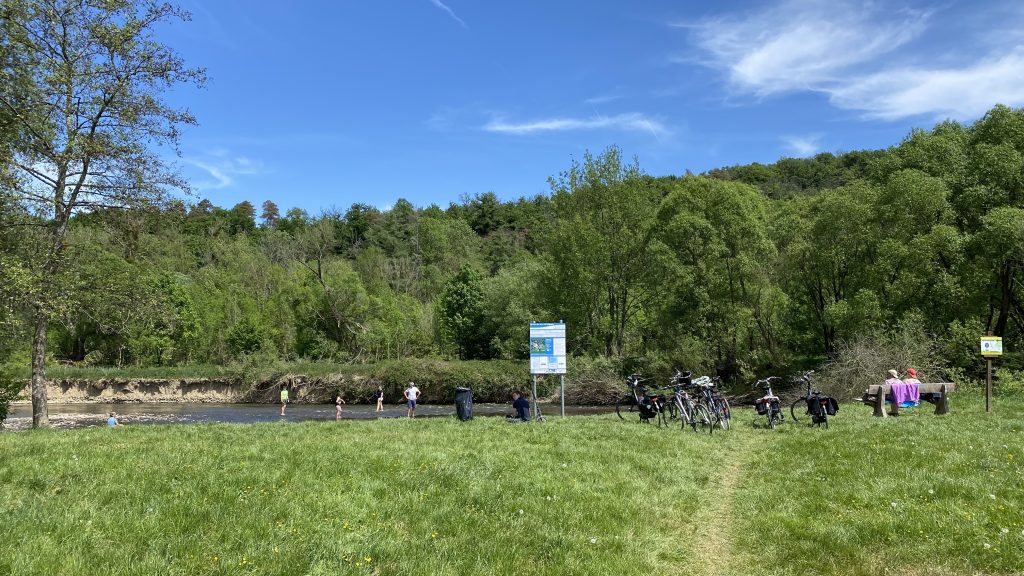 The municipality of Houyet has only one bathing zone approved by the Walloon Region after regular analyses of water quality, the "Lesse at Houyet" zone at the beginning of the Ravel near L'Hileau.
Even if there are other places than the official bathing zones on our territory that are suitable for bathing, their microbiological quality is not constantly monitored, which can give rise to gastroenteritis, salmonellosis, etc.
This is of course everyone's responsibility.
Moreover, in case of heavy rainfall (sewer overflows) or for other reasons (cyanobacteria blooms, known as "blue-green algae"), Houyet's official zone can also be temporarily closed if the deteriorated water quality poses a health risk!
A basic rule to remember: wait at least 72 hours before swimming in the river after heavy rainfall.
From 15 May to 30 September, when the bathing zones are open, the website on the Walloon environment portal provides continuous information on the quality of these bathing zones. Laboratories perform bacteriological analyses every week or every 2 weeks during this 4-month period.
Finally, to avoid any risk of hydrocution (loss of consciousness in the water due to thermal shock with cold water, often followed by drowning), we advise you to avoid alcohol and to wet the back of your neck before swimming and never suddenly dive into the water, especially after prolonged sun exposure.
We also remind you that there is no supervision in this area.
Maps of the allowed swimming areas here