Go for a dive in Houyet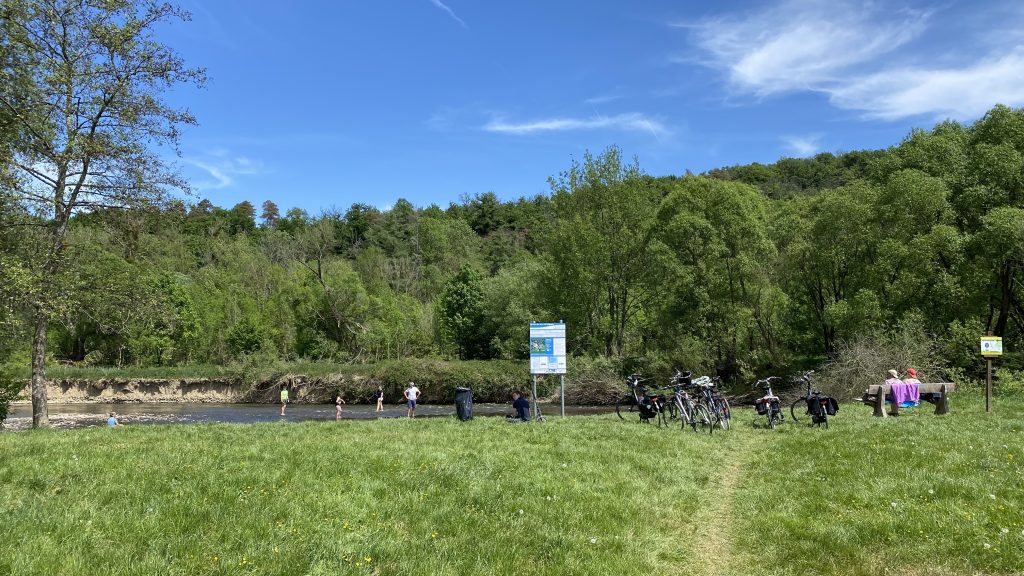 Swimming is always refreshing!
From this Sunday 15 May (until 30 September), swimming in the open air is permitted at four locations in our borough:
Membre (Semois)
Alle-sur-Semois (Semois)
Vresse-sur-Semois (Semois)
Houyet (Lesse)
The water quality of the Semois and the Lesse at these locations is considered good. The water is subject to regular quality controls by the Walloon Public Service throughout the bathing season.
Stéphanie Dessy of the Lesse river contract explains: "The bathing area at Pont à Lesse will not be open from 15 May because the analyses are not good.
Catherine Latour, responsible for bathing areas at the SPW: "Rivers are more sensitive than lakes. Water quality can vary over ten meters. We have to monitor the entire sewage system for water discharged into our rivers. In some places, there are discharges of untreated water that alter the quality of the water in the river.
Several aspects come into play in order to guarantee a good water quality: "In Celles there is a wastewater treatment plant brought into action. It enables the wastewater from that village to be cleaned before getting back into the Lesse. Also, cattle as no longer access to streams. The DNF – department nature et forêt- was informed as well as cattle owners so that they could put up fences. Restricting the cattle's access reduces the feces rate in the water"
It's important to know that when there is a thunderstorm, the wastewater treatment plant can overflow. When it rains, the rainwater mixes with the wastewater. Tip: Avoid swimming in rivers after heavy rain!
Maps of the allowed swimming areas here